Old Thetfordians
The Old Thetfordian's Association is an alumni group which is dedicated to keeping past pupils of Thetford Grammar School in contact with the school and school friends.
Benefits of Joining the OTA
By being an OTA member you will be able to:-
Attend the annual OTA dinner (always the first Saturday AFTER Easter)
Receive the OTA magazine
Receive regular online newsletters which include:-

Updates on school news and views.
Where are they?
What are they doing now?
General information on old friends and teachers (Subject to GDPR)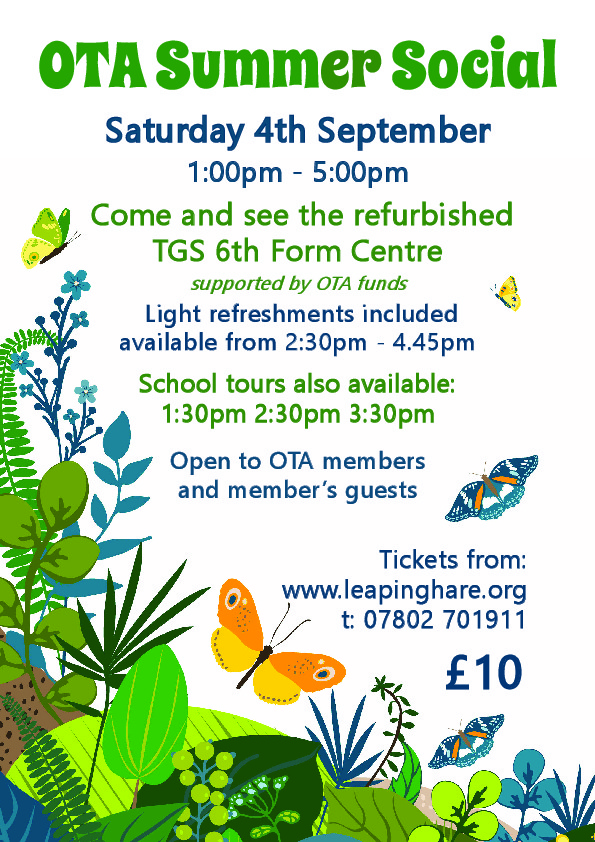 Meet the Team
About the OTA

OTA President

Jo Pearson

"My experience at the dinner highlights the value of the OTA; the continuation and re-kindling of friendships made long ago and the creation of new ones"

Chairman

Mrs Jessica Shingfield

"I hope that the Old Thetfordian's Association (OTA) might be able to provide for you a bridge between your TGS school days and whatever it is that you are choosing to move on to next."

Hon Secretary & Membership Contact

Mrs Sally Highfield

15 Hammond Close Norwich NR7 9HT 01603 460780

OTA Magazine Editor

Mr B Williamson

01953 859823

Hon Treasurer

Mr B Lawrence

01953 454635
OTA Annual Reunion Dinner
Please note for your diaries that the dates for the next three Dinners will be as follows:
Saturday April 10th 2021 (cancelled)
Saturday April 23rd 2022
Saturday April 15th 2023
The Dinner is at 6.15pm for 7.00pm.
OTA Membership Form