Year 6 CSI Day - 28th April 2022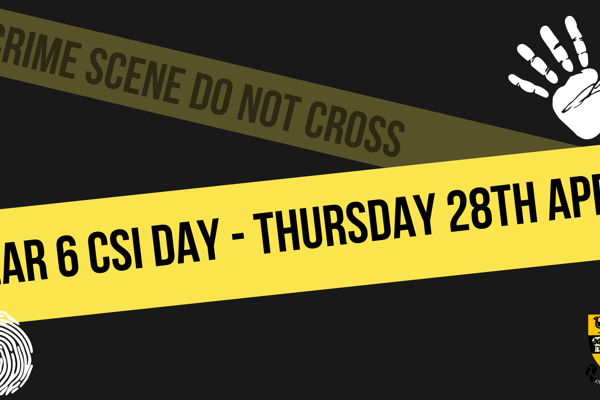 Following on from this term's successful STEAM Day focussing on the stop-motion animation for Y2 - Y5, we are excited to announce next term's follow up for Year Six pupils.
On Thursday 28th April, Year Six will join the Senior School as members of CSI: TGS. We have advance notification that an unstoppable crime will be committed, and we therefore need to enlist the best and brightest minds of the next generation to help us uncover the identities of those responsible.
Year Six will spend the day in a variety of Senior School environments with our specialist teaching staff learning subject-specific skills that will enable them to track down and unmask the criminals in our midst. In order to do this, pupils will incorporate techniques from the wide range of subjects taught at GCSE and A level, including Art, Computing, Drama, Geography, and the Sciences.
The timings of the school day will run as usual with early drop-off and after school clubs available from 8am until 5:30pm.
This is a free event and it would be great if your child was able to attend, please do click here to secure your space.