The Prep House Captains and Mr Brewer officially open new art installation.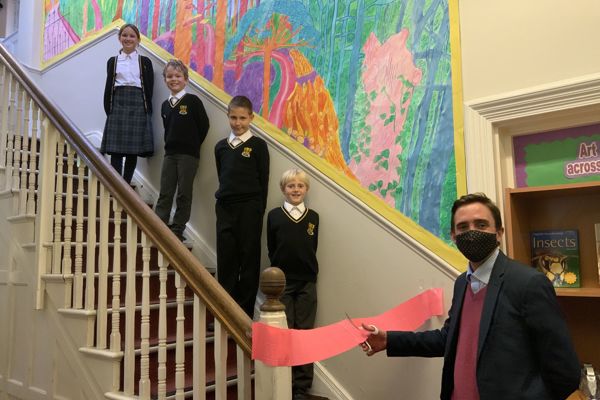 Pupils in Year 3 - Year 6 have been working collaboratively to create a beautiful mural of the school grounds in the style of the artist David Hockney, who uses bright colours and mark-making in his large-scale paintings.
In their Art lessons pupils worked together to add colour and detail to this giant display, which now adorns the Prep School stairwell. We were seriously impressed by the teamwork shown by all whilst tackling this large piece of work!
The Prep House Captains attended a ribbon-cutting ceremony with Mr Brewer to officially open the installation.