Prep School Open Day Registration
We are delighted to invite you to our Prep School Open Day on Saturday 27th November 2021 from 10:00am until 12:30pm.
Through the medium of Space we shall lead you on a journey through different areas of the curriculum, giving you a glimpse of OUR world - and beyond!
Join us for an adventure that is out of this world, and a chance to take part in the activities that build our brand new, and exciting, Exploration Curriculum.
Whilst the children are taking part in hands on activities, there will be a chance to talk to the staff and find out more about the school and our learning adventures.
During a period of great change, Thetford Grammar School has embraced technological and curricular innovation at the same time as reinforcing our essential values of Respect, Responsibility, and Resilience. Our community has continued to grow, whilst remaining a school where each individual pupil is known and cared for. Crucially, despite the uncertainties young people have faced over the past two years, personal development and academic outcomes in our Prep, Senior School and Sixth Form remain outstanding.
We hope you are able to attend and see first-hand how our new and bespoke Exploration Curriculum establishes a continuous journey of discovery from Prep.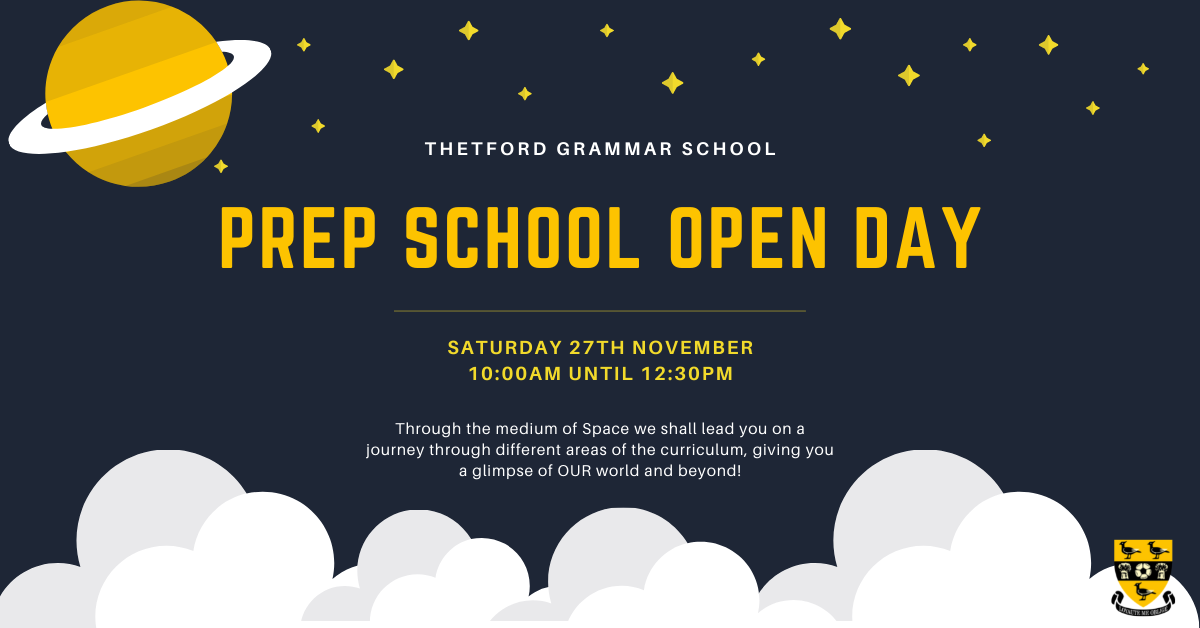 Prep School Open Morning - 27th November 2021